About the Stable Living Therapists
​
Click on the arrows to learn more!
Kippie Palesch, MA, LPCC
---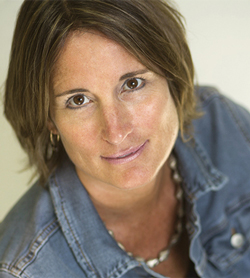 Kippie A. Palesch, MA, LPCC is a Licensed Professional Clincal Counselor, a Certified EMDR Clinician, and owner of Stable Living, LLC. She specializes in trauma therapy for adults as well as couples counseling. With a warm, creative approach, Kippie helps clients tap into their inner strength and work towards authentic well-being. She sees it as a privilege to help clients learn to trust themselves, engage fully in life and develop meaningful connection. Living and working on her lovely 23 acre farm in Minnetrista, MN, she has served clients from the Twin Cities area including cities such as Excelsior, Wayzata, Waconia, Victoria, Delano, Watertown, Mound and Maple Plain.
In addition to traditional talk therapy, Kippie is also passionate about incorporating animals into the healing process. As an equine-assisted psychotherapist, she knows that horses help heal and provide opportunities for growth and learning. Studies show that horses have the potential to influence people in powerful ways. Through this interactive therapy, horses provide an opportunity to overcome fear, anxiety, depression and addiction as well as a variety of other mental health and behavioral issues. Working alongside Kippie and her horses helps build confidence, provide insights into relationships as well as engrains a template for healthy attachment.
Kippie is also a certified Eye Movement Densensitization and Reprocessing (EMDR) clinician. EMDR is type of psychotherapy that enables people to heal from the symptoms and emotional distress that are the result of disturbing life experiences. By using EMDR, people can experience the benefits of psychotherapy that once took years to make a difference.
Having raised four children into early adulthood, Kippie now finds time to enjoy many activities including horseback riding, camping, yoga, travel, cooking, and reading. Her six horses, golden retriever, tabby cat as well as everyone's favorite hound dog, Gitana, are also a great source of joy for her. Kippie would welcome the opportunity to learn about you and what brings you health and happiness.
---
Patti Brown, MA, LMFT, CNT
---
Patti Brown, MA, LMFT's passion is to help others heal and find joy in their lives. She excels where the tried and true may have lacked, looking for creative, heartfelt solutions to the challenges of everyday life. Growth some-times needs to be launched outside the box. Through designing her own degree plan, she earned her Bachelor of Science in Equine-Assisted Therapy from the University of Minnesota. She graduated from the Adler Graduate School in 2003, famous in teaching their therapists that mutual respect and leadership by encouragement is the keystone to happiness and success.
Patti also earned a second Master's Degree in Nutrition Therapy, believing that physical and emotional health are firmly integrated. Her education around renewing our relationship with food helps clients to both understand the food-mood connection and reduce the symptoms of anxiety and depression so often associated with unbalanced nutrition and metabolism.
"I bring compassion, current research, and humor to help you let go of stubborn blocks, depression, anxiety and past trauma. I also utilize a solution focused and nutritional approach to sobriety support. I can teach you to communicate your needs more effectively both to yourself and others. As a mother and grandmother, I have developed some patience and wisdom as to where to push and where to let go. I love to learn from everywhere I go, though humbly admit that most of what I know came from raising an autistic son and rehabilitating rescue horses."
---
Todd Monger, MA, LPCC
---
​
​Todd Monger, MA, LPCC specializes in the area of clinical counseling and sports psychology. In addition to pro-viding part-time counseling services for Stable Living, he also serves on the Board of Directors for Hope Rides and is Executive Director of Student Development at North Central University. Overseeing academic, disability, career, and mental health counseling support services to the college population, Todd is gifted in communicating and connecting with young people in creative ways that make a lasting impression.
Todd is also committed to assisting individuals and organizations in harnessing their full potential by identify and removing the obstacles that prevent advancement in life. With a strong arm in leadership, Todd is passion-ate about developing experiential workshops for organizations, including staff development and corporate team building.
With a background in both social work and clinical counseling, Todd has also worked extensively with children and adolescents. Todd believes in the healing power found in utilizing equine experiences as a catalyst to bring about deep insight, positive change, compassion, and understanding in this great journey called "Life."
Originally from Australia, Todd now resides in Medina, MN with his wife and two daughters who have both benefited from the gifts horses provide. While his daughters long for the day that they'll own their own horse, the family has settled in to raising goats, alpacas and chickens while embracing the rural lifestyle in as many ways as possible.
---
Jill Damron, MA, LPCC
---
Jill Damron, MA, LPCC is a Licensed Professional Clinical Counselor who has been working with children, adolescents and adults for over 10 years. Jill views therapy as a space for people to enter into healing work through deeper connection with themselves, family, community, animals and the natural world. Jill has practiced in a variety of different settings, including day treatment, outpatient clinics and community mental health. She works with individuals and families impacted by trauma, addiction, domestic violence, grief and loss, depression, anxiety, lack of family connection, overwhelming life events and problematic social structures. She also works with individuals with ADHD, Autism Spectrum Disorder, experiencing problems in school, difficulties with parenting and navigating different aspects of personal identity. Jill believes that our minds and bodies are always working toward healing, and integrates different therapy approaches to support children, teenagers, adults and families in moving toward what they have identified as important to their healing. These approaches include somatic psychotherapy, experiential therapy, EMDR, interpersonal neurobiology, person-centered therapy, CBT, DBT skills and various insight-oriented therapies.Jill is dedicated to racial justice and equity in all aspects of society, including mental health. She is also actively involved in the Institute of Chicana/o Psychology through participating in trainings and community conversations. Additionally, Jill is dedicated to the rights and wellness of the LGBTQIA+ community and in caring for the Earth. With deep appreciation for the beauty of Minnesota, Jill enjoys exploring trails with her dog, Aela, finding new coffee shops and restaurants, and spending time with her spouse, friends and family.
---
Melissa Patterson, MA, LPC, LADC
---
Melissa Patterson, MA, LPC, LADC, is a Licensed Professional Counselor as well as a Licensed Alcohol & Drug Counselor. Melissa specializes in helping youth and adults find hope and direction through life's challenges. Previously a Licensed School Counselor for over 15 years, Melissa is well versed in helping children from kindergarten through 12th grade thrive through difficult transitions. Melissa works to develop a deep relationship with individuals, young and old, guiding them towards personal growth and relational fulfillment. Melissa is highly skilled in utilizing a person-centered approach using Cognitive Behavioral Therapy (CBT), Dialectical Behavior Therapy (DBT) skills, Motivational Interviewing, and Strength-based Counseling through her creative approach that also includes art and play therapy with children. She excels at teaching emotional regulation, anxiety reduction techniques, refining social skills, reducing depression, relieving grief and loss, educating on parenting issues, as well as working with those struggling with addiction. Melissa also has extensive experience working with prevention and treatment of addictions for adolescents and adults. Group facilitation is a strong suit for her, enjoying the process of youth and adults growing and sharing with each other. Bring hope and healing, she provides support for children and families affected by addiction, a passion and expertise of hers developed after years of study and practice. "I would love the opportunity to work with you or your child. I am a mother of three myself. I know that life is a journey and we sometimes hit the bumps without knowing how to cope. You are doing the best you can with what you have. Let me partner with you and help guide you towards your goals."
---
Jenna Vissell, MA
---
​
​Jenna Vissell, MA, believes in the power of change and healing by connecting children and adults to the natural world around us. Specializing in early childhood development, couples, and family work, Jenna blends a variety of therapeutic techniques with ecological principles. With a background in early childhood Autism Spectrum Disorder, Jenna welcomes interactive family participation and excels at parenting skill development. Through designing an undergraduate degree in Ecopsychology and Wilderness Therapy, Jenna melded her graduate work in Marriage and Family Therapy to specialize in Nature and Animal-assisted Therapy. With a playful and calming spirit, Jenna's work as a practitioner is also rooted in social justice and equity for LGBTQIA+ and BIPOC lives and communities. Passionate about working with gender identity and alternative relationship styles, she supports others in growing through self awareness, maintaining healthy relationships, managing life stressors, and healing from past hurt and trauma. Allowing all to add to the greater good of our society, Jenna can help clients learn to feel the full range of emotions, helping develop personal and social change. An avid rock climber and all around nature enthusiast, Jenna has experienced her own powerful healing and growth from the outdoors and is passionate about helping others build ecological identities for themselves.
---
Ashley Wurdeman, Master of Science
---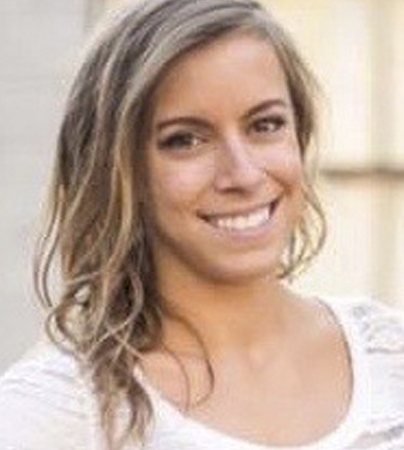 Ashley N. Wurdeman, Master of Science graduate, is pursuing licensure in Marriage and Family Therapy. Having worked at an adolescent day treatment center, Ashley specializes in children and young adults. Through her work and schooling, she has developed amazing insight and skill in tough topics such as depression, anxiety, trauma/PTSD, ADHD, bullying, self-harm, suicidality, as well as under/over-achievement. Ashley realizes that difficult experiences often lead to difficult times, but may also lead to tremendous growth and change. Ashley is passionate about helping youth find their way to health and happiness. With a warm, personalized approach and a client-centered focus, Ashley helps to re-establish secure relationships, set healthy personal boundaries, and provide insight into all types of problematic behaviors in order to help clients and their families grow to their fullest potential. Offering traditional in-office visits as well as telehealth or experiential equine-assisted therapy, Ashley focuses on relationships. Partnering with horses is a powerful way to experience healthy connection with ourselves as well as others and creates a vehicle for growth and learning in clients. "When 'I' becomes 'we' – Illness becomes wellness"; and Ashley would be honored to begin the journey of wellness together with you. As a mother herself, Ashley understands the unique struggles parenthood can bring into each season of life and is particularly passionate about working with children, adolescents, families, and building upon the relationships that exist between them.
---
---
See us at the farm for Equine-Assisted and In-Office Sessions:
​680 Game Farm Road, Minnetrista, MN 55359
Experience either equine-assisted therapy or more traditional office work at our unique farm setting in the barn. At home with the horses on their 23 acre farm, we can walk, talk, learn and grow with the help of horses.
​
Contact Us
Fill out the form on our Contact Us page, or call 952-240-1621.
We welcome the opportunity to speak with you!
​